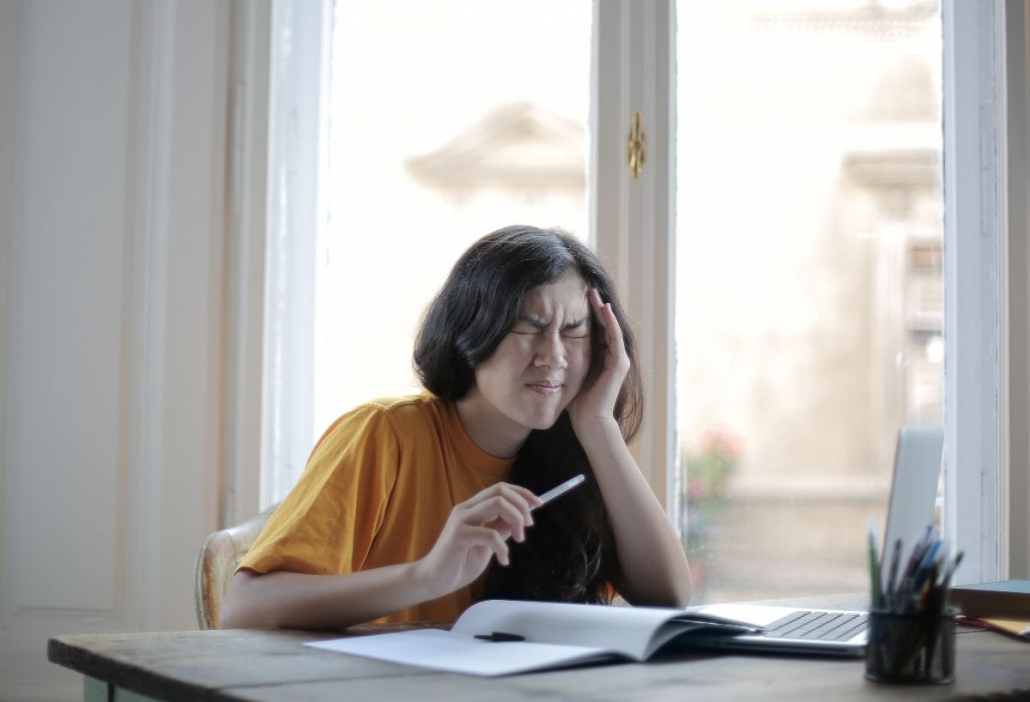 COVID-19 has forced many of us into self-quarantine and begin working from home in order to avoid getting sick. While working from home, you may feel more stressed than usual. You're likely working and teaching your children in your living space. You may be worried about your job or economic pressures. Or dealing with increased childcare and homeschooling. You may even feel more stress from a lack of social interaction.
This is a challenging time. These new stressors and changes in our lifestyles can lead to tension headaches. Tension headaches can be triggered by our new stressors and unusual lifestyles such as stress and anxiety, prolonged computer use, and poor workstation poster. A chiropractic adjustment can help to reduce the tension in your shoulders and neck that may be causing the problem.
However, if you are like many are being as cautious as possible, here are a few ways to manage your headaches from home. One of the largest lifestyle changes we are seeing is the increase in screen time many professionals need to maintain their careers. We understand it is important, but don't forget to take a break not only for your eyes but for your mind and body too! During your break from your screen do some light stretching to help easy any neck or back pain you may be experiencing.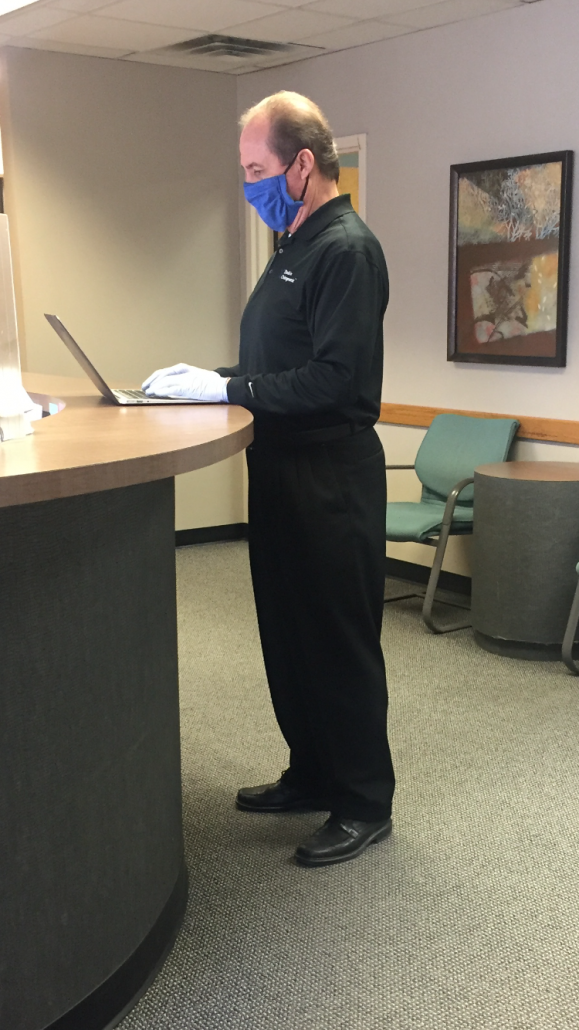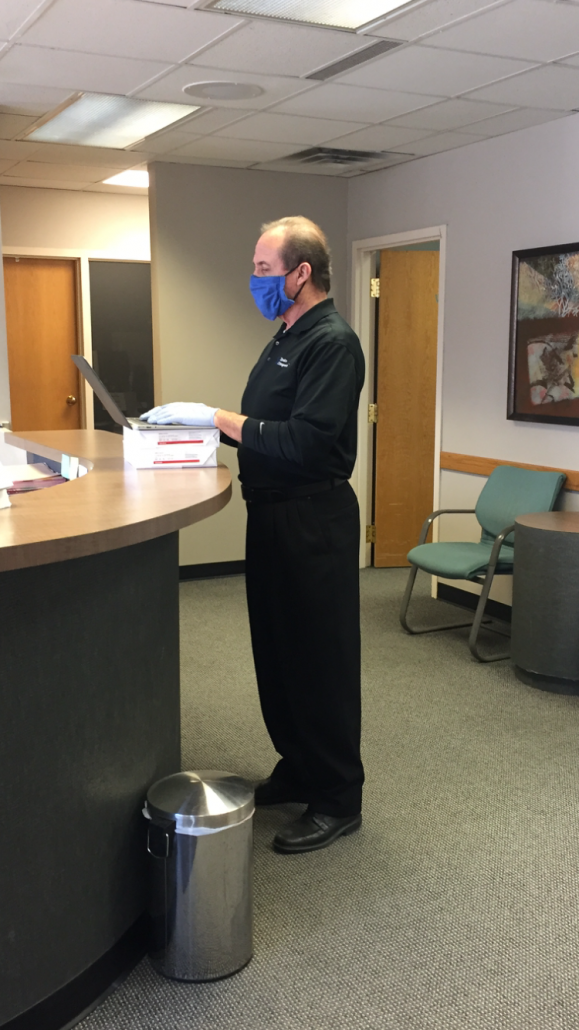 Inspect your workstation, does it encourage proper poster? Above are some photos of Dr. Donkin demonstrating poor and proper posture at a standing workstation. The final tip is to make sure you take time to be outside and getting fresh air. Whether that is taking a quick 15-minute walk on your lunch break or working from your deck/patio, fresh air can help reduce stress! If you are still struggling with neck and back pain and you feel comfortable with visiting our office, we want to assure you we are here to help! We are taking all of the necessary precautions to keep our patients and our team safe. 
https://donkinchiropractic.com/wp-content/uploads/2018/10/donkin-logo.png
0
0
genr8admin
https://donkinchiropractic.com/wp-content/uploads/2018/10/donkin-logo.png
genr8admin
2020-05-28 15:37:22
2020-06-15 15:43:58
Fight Back Against Tension Headaches